HEY GUYS I HAVE A QUESTIONNNN. Would anyone be willing to do an art trade? Or maybe... some sort of big multi-person trade, if there's enough interest? I think that would be kind of fun. :| And I like drawing RO, no matter the characters, so! I'd be willing to organize it, if anyone's up to it. :D


And since this IS a fanart comm, have some more RO stuff that I've been working on forever! In this case, oh man, since December. That's kind of stupid.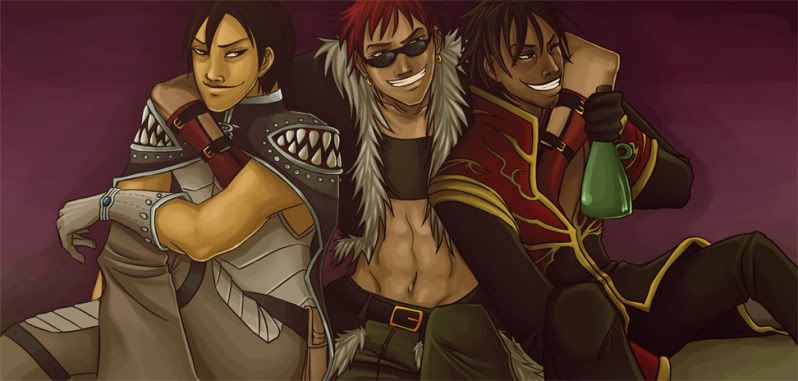 My friend's pansexual stalker, my other friend's smarmy biochemist, and my drunken priest. A good trio, I felt.



SO HOW ABOUT THAT ART TRADE?